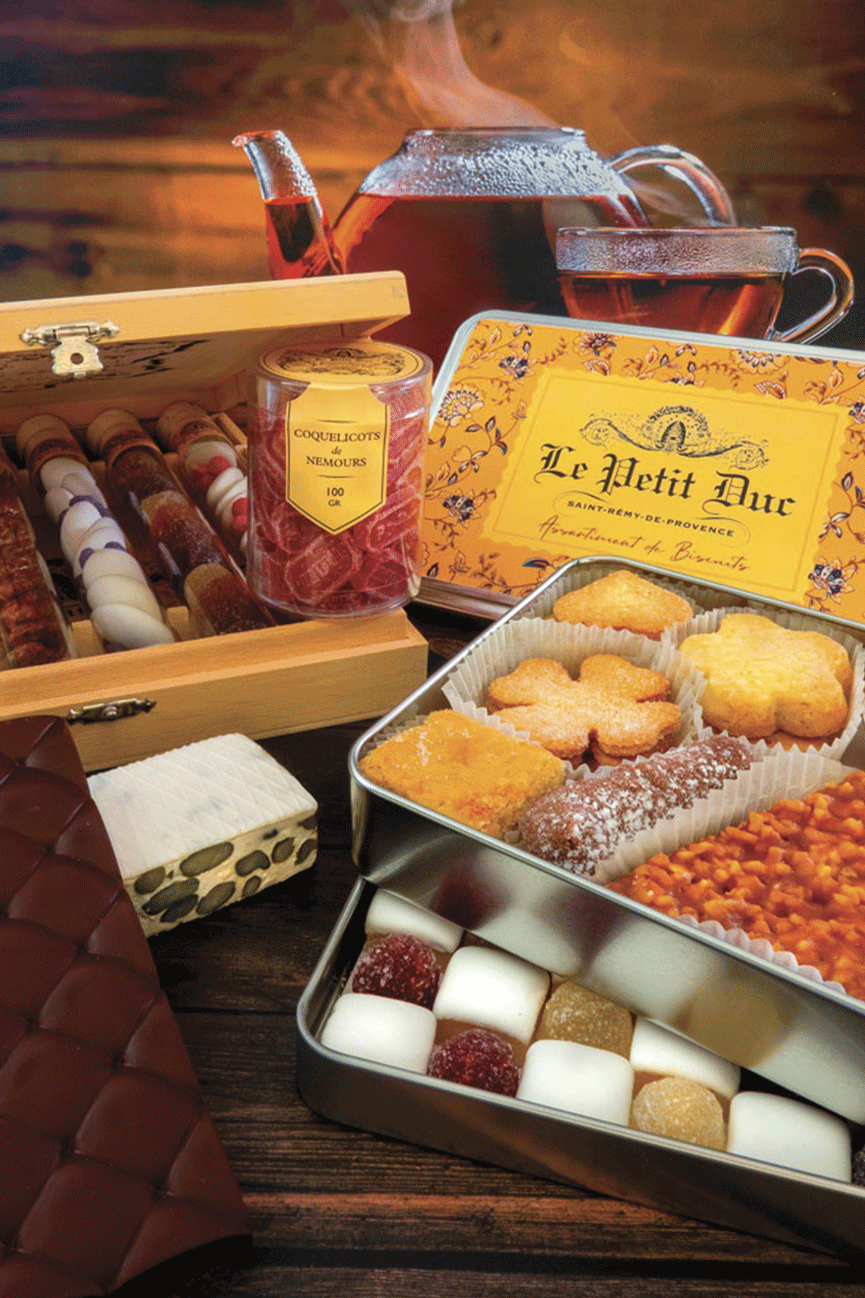 Manufacturer of sweets, discoverer of treasures
a brand of the biscuit factory of provence since 2019
It was in the last century that Le Petit Duc was born in Saint-Rémy-de-Provence, in the heart of this sweet French region so appreciated throughout the world : the Alpilles. Located just a stone's throw from the house of the famous Nostradamus, this traditional pastry shop has become an institution for all the people of Saint-Rémy. Its particularity? To revive the specialties of yesteryear ! Rich in experience and encounters, it plunged with passion into the archives of gastronomy to bring out sweet treasures full of history.
Le Petit Duc will surprise you with its differences ! Little sugar, simple and real products... This is her philosophy, symbol of the past, present and future.