Family biscuit maker since 1833
Heir to a know-how around almonds for 6 generations, our biscuit factory, located in Drôme Provençale, seduces lovers of delicacies with high quality salty and sweet biscuits. A passion passed down from father to son that allows us today to distinguish ourselves as a manufacturer of traditional, organic and gluten-free cookies and cakes. For over 20 years, our factory has innovated with recipes rich in almonds, made with 100% noble ingredients of natural origin, without coloring, without preservatives and without palm oil. Rigorously selected ingredients, as much as possible from local productions, perpetuating the love of the Provençal terroir and the search for excellence.
Find all of our savory and sweet treats in our online store, as well as a nice selection of homegrown products!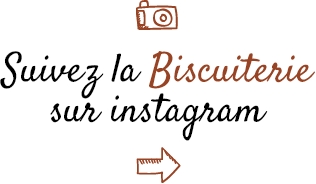 Monday to Friday : 10am to 6pm
Biscuits

Excellence des produits. Qualité gustative au top et originalité dans leur conception. Le service commercial est diligent et réactif. Un grand merci pour cette découverte!
JP
08/13/2022
Un lieu pour gourmet

Le paradis des gâteaux, plus une sélection raffinée de produits locaux. Une mention spéciale pour le sacristain aux amendes, une vraie damnation
Ilma
07/13/2022
Moelleux

Très belle boutique. Programme fidélité sympa
Gribouille
07/12/2022
CHOIX ET FACILITE

Site pratique, promotions intéressantes, navigation facile.
NANETVIT48
07/12/2022
***

Plein de produits bio et sympas
J
05/20/2022
boutique

envoi du colis trés rapide ,trés bons produits ,nous connaissons cette boutique car nous sommes allés en vacances dans la drome ,et à chaque fois nous faisions le plein de gateaux
jjp
05/19/2022
?

Très bon service et accompagnement pour ma commande. Merci !
Clotilde
03/20/2022
gateaux bio

produits bio gourmands, d'excellente qualité tant pour les ingrédients que pour le goût obtenu. Emballage produit soigné et prix attractif. contact client à l'écoute et très aimable , en un mot...
claude
03/19/2022
Site internet

Livraison rapide. Bon choix de produits de qualité
Françoise
03/08/2022
Excellence from Provence

The online store offers products of excellent quality: everything the lover of Provençal pastries desires. Shipping is fast and customer service is very friendly. We will continue shopping here.
Luis H.
02/18/2022
Madame

accueil aimable et de bons conseils sur les produits ( j\'ai acheté en ligne)
Tomasi
02/16/2022
longue vie a la Biscuiterie de Provence

Les produits sont excellents pour ceux que j'achète régulièrement, je vous remercie de nous régaler. Les outils internet de commande sont un peu trop stricte. Merci et longue vie a la Biscuiterie...
Thisoldfool
02/15/2022