Family biscuit maker since 1833
Heir to a know-how around almonds for 6 generations, our biscuit factory, located in Drôme Provençale, seduces lovers of delicacies with high quality salty and sweet biscuits. A passion passed down from father to son that allows us today to distinguish ourselves as a manufacturer of traditional, organic and gluten-free cookies and cakes. For over 20 years, our factory has innovated with recipes rich in almonds, made with 100% noble ingredients of natural origin, without coloring, without preservatives and without palm oil. Rigorously selected ingredients, as much as possible from local productions, perpetuating the love of the Provençal terroir and the search for excellence.
Find all of our savory and sweet treats in our online store, as well as a nice selection of homegrown products!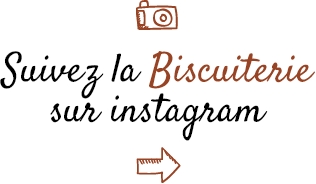 Monday to Friday : 10am to 6pm
Très bien

Accueil chaleureux
Marie
12/22/2021
avis global

quel dommage de ne plus avoir à Paris la boutique du Petit Duc!
thydel
12/22/2021
boutique

j\'ai bien connu la boutique \"réelle\" et ses promos. Elle nous manque La boutique virtuelle permet de ne pas rompre le contact. Pourriez-vous faire une carte de fidélité \"virtuelle\" pour les...
jhubaut
12/21/2021
bon accueil

bonne prestation
dd
12/20/2021
Une merveille

Une merveilleuse maison de gourmandise une magie de tous les instants.
Chanelle
11/08/2021
La boutique, je ne la connais pas......

Le personnel du magasin et des bureaux est très agréable au téléphone. J'en ai fait l'expérience suite à des problèmes informatiques pour passer ma commande, et je les remercie encore.
Mémie
10/05/2021
Achat en ligne

Achat en ligne
Cedric
10/05/2021
Efficacité

Une commande livrée rapidement et des petits cadeaux en plus… Merci !!!
Schvi
09/27/2021
Biscuiterie de Provence

Merci de rendre disponible la Provence ailleurs. Dommage qu\'on nne trouve pas vos produits dans le commerce sans passer par une commande sur votre site
Christian
09/26/2021
Super

Service
Richer.vivien
09/25/2021
Service soigné

Merci pour ce colis bien emballé,jolies boîtes en carton comme contenant.Merci pour les échantillons. Geste généreux apprécié.Merci à l\'équipe
anna 83
09/25/2021
étape incontournable en Drôme

Incorrigibles amateurs de vos produits, enfants et parents ne ratent pas un détour par St Maurice sur la route des vacances et vous remercient chaudement pour les offres \"en ligne\" sur votre...
alsadro
08/15/2021