Family biscuit maker since 1833
Heir to a know-how around almonds for 6 generations, our biscuit factory, located in Drôme Provençale, seduces lovers of delicacies with high quality salty and sweet biscuits. A passion passed down from father to son that allows us today to distinguish ourselves as a manufacturer of traditional, organic and gluten-free cookies and cakes. For over 20 years, our factory has innovated with recipes rich in almonds, made with 100% noble ingredients of natural origin, without coloring, without preservatives and without palm oil. Rigorously selected ingredients, as much as possible from local productions, perpetuating the love of the Provençal terroir and the search for excellence.
Find all of our savory and sweet treats in our online store, as well as a nice selection of homegrown products!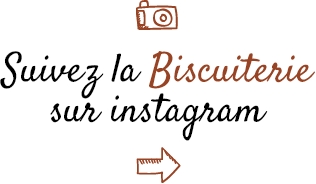 Monday to Friday : 10am to 6pm
Très efficace, rapide, bien emballé

Excellent service.
Amateur
12/07/2022
Le paradis du gourmand

Acceuil chaleureux, belle présentation, produits choisis et raffinés et le petit musée pour couronner le tout !
Lucius
12/01/2022
boutique

C\'est la première fois que je commande à la boutique de ProvenceJ\'ai eu un peu de mal pour la création du compte
MTG
11/29/2022
Très bons produits

Je ne suis freinée que par le prix. Cela reste abordable mais un paquet de macarons est vite consommé!
Cathy
11/21/2022
Boutique

C\'est toujours un plaisir de découvrir la grande variété des produits proposés.
JPP
11/20/2022
spacieuse

boutique agréable
NAD
11/20/2022
Satisfaction +++

Toujours contente de mes colis. .Je privilégie le bio. et certaines douceurs+++. , notamment d\'une marque que je trouvais en magasin ( à l\' entête) sur Paris .Accuei...
Moni .
11/19/2022
Boutique

Divine!!!!!
Ricou
11/18/2022
Bien

Livraison rapide mais j\'en ai eu beaucoup de brisé
Mumu
11/18/2022
Tradition et qualité

Produits de qualité, des plaisirs à partager. Des ingrédients naturels des recettes traditionnelles et gourmandes.
Sofi
11/18/2022
Biscuits

Excellence des produits. Qualité gustative au top et originalité dans leur conception. Le service commercial est diligent et réactif. Un grand merci pour cette découverte!
JP
08/13/2022
Un lieu pour gourmet

Le paradis des gâteaux, plus une sélection raffinée de produits locaux. Une mention spéciale pour le sacristain aux amendes, une vraie damnation
Ilma
07/13/2022